People
December 7th, 2008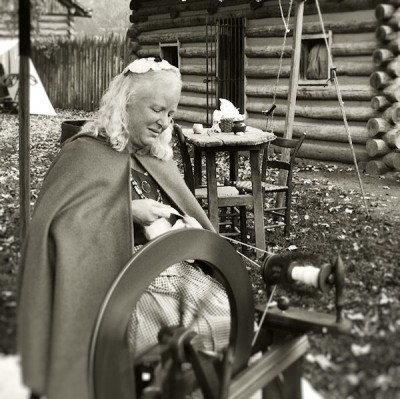 This spinning wheel lady was a historical reenactor at the Watauga Fort in Sycamore Shoals State Park (Elizabethton, TN).
Photo details:  Nikon D80, Nikon 18-200mmVR lens @40mm, f/4.5, 1/20 sec. shutter, 100 ISO.  I cropped out some distractions and applied "film noir" VP filter.  I also added some slight depth of field in post processing.
One Response to "Spinning Wheel"
Warren Happer Says:
December 1st, 2014 at 11:37 pm

You be supposed to acquire amount in a contest in support of one of the most of use sites on the net.<brI mainly certainly will recommend this blog!
Leave a Reply