Flora, Macro
May 23rd, 2009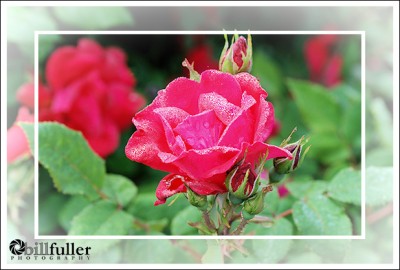 One of my favorite shrub-type plants.  If you think you can't grow roses, you should try these.  Knockout Roses bloom all summer long, and are beautiful.
I took this shot early in the morning, while the dew was still on the plant.
2 Responses to "Knockout Rose"
Sheila Davis Says:
May 29th, 2009 at 1:35 pm

I love the knockout rose picture. I have some in my yard and we also sell them here at the nursery. Keep up the great work Bill, you are very good at it!

Bill Says:
May 30th, 2009 at 5:17 pm

Thank you Sheila! And thanks too for keeping up with my blog.
Leave a Reply