Landscape, Water
May 20th, 2009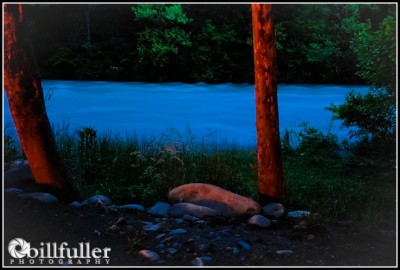 I took this image on the beautiful Nolichucky River only a few minutes before the sky went completely dark.  The trees and rocks in the foreground were painted with light by a nearby campfire, while the blue color of the river was brought out by leaving the shutter open for 30 seconds.
One Response to "Nolichucky Nightfall"
Valentin Gariety Says:
December 2nd, 2014 at 1:57 am

D6QwsG In truth enjoyed this blog post.Really thank you! Especially Cool.
Leave a Reply