Critters, Flora, Macro
May 14th, 2009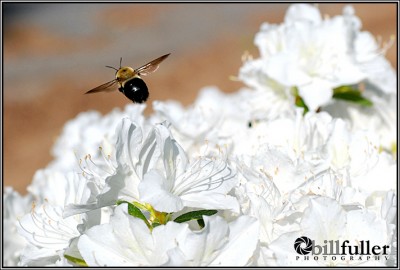 A Bumble Bee flying over a white Azelea.
This was a tough capture.  I closed the aperture to f/13.0 so I'd have a better chance to getting the bee in focus, and then I raised the ISO to 800 to ensure a very fast shutter speed.  The rest of it was pure luck.
One Response to "Bumble Bee"
Znezhnaya Says:
July 20th, 2016 at 10:33 am

In some lands exile is the greatest punishment; in others, the greatest humanitarians should fight for it.
Leave a Reply