Landscape, Water
March 20th, 2009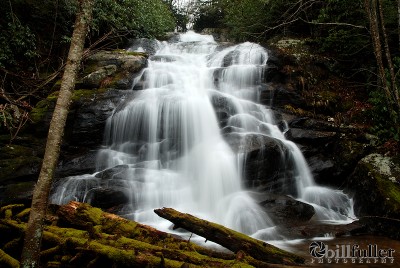 This beautiful, 100′ waterfall is located in the lower sections of the Rocky Fork Tract in Unicoi County, Tennessee. For more information and directions, please see my hiking report.
Photo details: Nikon D80, Nikon 18-200mmVR lens @ 22mm, f/25.0, 1.3 sec. shutter, 100 ISO
One Response to "Higgins Falls"
Virgina Pereyda Says:
December 2nd, 2014 at 3:51 am

Oh, a fantastic text! I have thumbs down pointer how you came cheery with this article..it'd engage me long hours. Fine appeal it though, I'd assume. Have you considered advertising banners by your blog?
Leave a Reply