Landscape, Structures
February 11th, 2009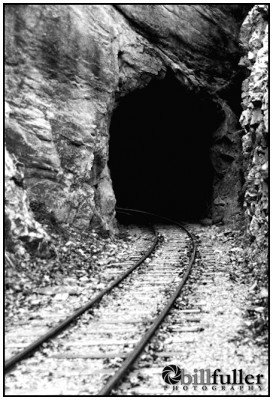 This tunnel is the portal into the Doe River Gorge… with the landscape immediately changing from an expansive valley to steep cliffs and deep ravines. This was once the passageway into the narrow gorge for the old ET&WNC Railroad built in the 1880's, which carried Iron Ore from Cranberry, NC to Johnson City, TN. To learn more about this interesting rail line, also known as "The Tweetsie", click here.
One Response to "Ominous Passage"
Michelina Schamburek Says:
December 2nd, 2014 at 3:27 am

Thanks for spending the calculate to argue this, I consider starkly in relation to it and adore reading more proceeding this topic.
Leave a Reply