People
December 1st, 2008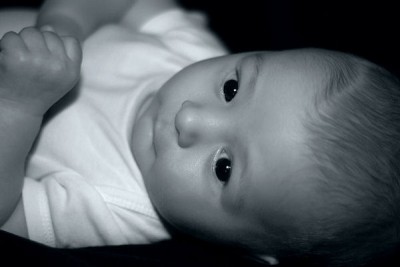 I couldn't think of a better way to start my new blog than with my new little nephew Courtland.
Photo details:  Nikon D80, 50mm prime, f/1.8, 1/60 shutter, 100 ISO, SB600 flash w/Omni-bounce @ 45 degrees, Courtland on a black background, conversion to b/w in post-processing with "Dramatic"  VP filter.
One Response to "Little Courtland"
Barbra Says:
November 26th, 2011 at 10:48 pm

This is exactly a problem I need to find more information about, i appreciate you for the article.
Leave a Reply